Brad Taysom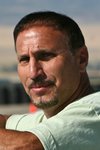 Name: Brad Taysom
Hometown: Highland, UT
Crewmember Since: 2007
Responsibilities: Crew member and stand-up comic
Brad joined the team in 2008 for the SCCA Pro Racing World Challenge GT race at Miller Motorsports Park. At first he was a little intimidated being around such an impressive team so he was assigned the prestigious tools of a rag and wheel polish. But after 5 years of working with the team, Brad has been promoted to "Captain valve cap remover" and singing Hank William songs to Fred Lux when he needs a smile. Living in Salt Lake City, Brad is very instrumental in working in Lux Performance's second race prep facility at Miller Motorsports Park.
Being a drag racer at heart, Brads most favorite memory is watching Cindi teach various Celebrity drivers the difference between going FAST and REALLY FAST in a Viper ACRX. But strapping his hero, Allen Johnson, NHRA Pro stock drag champion into a Viper was something he still talks about today.
Kurt Willard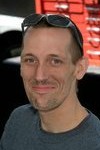 Name: Kurt Willard
Hometown: Portland, OR
Crewmember Since: 2009
Responsibilities: Intern / Mechanic
Lux Performance has a program that offers community college students an Internship to help fulfill their academic requirements. Kurt took full advantage of this opportunity and joined the team. He has a enormous interest towards motorsports and wants to make it a full-time career. Working on everything from racecars to hybrid prototype engineering projects. Kurt's enthusiasm and readiness to go the extra mile is remarkable.
In his short tenure with the team, he has captured a few memories that stand out. One being standing on the starting grid when the National Anthem was played during the 2011 Rose Cup and secondly realizing when you run into the trailer at full speed the tire racks are lower than you think.
Jean-Pierre Marais
Name: Jean-Pierre Marais (JP)
Hometown: Cleveland, Ohio
Crewmember Since: 2011
Responsibilities: Mechanic
JP comes from ALMS and enjoys working with Lux Performance because they are a "well oiled" machine. He feels that Fred and Cindi have so much experience which they gladly share with the rest of team in a positive manner. Part of the traveling road show with the team for the Dodge Viper Cup Program and also the history buff of "Jacko" the team mascot. JP brings a lot of endurance experience and depth to the team. And nobody talks faster than JP.
My most memorable part of this team has been the introduction to The Crippler….I need to say no more?
Ryan Rutherford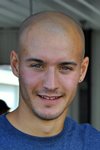 Name: Ryan Rutherford
Hometown:
Crewmember Since: 2009
Responsibilities: Crewman and Media Dude
Ryan joined LPG team in 2009 as crewman / media dude at our Salt Lake City location. Having a 2nd shop at Miller Motorsports Park since 2009, Ryan has been there from the beginning. He also traveled with the team in 2010 to support the Dodge Viper Cup Celebrity Program with Dodge. "This crew is just plain awesome! I'm not sure I know anyone who wouldn't want to hang out with these guys. They certainly know how to have fun but when its race time, it's time to get down to business." says Ryan.
Most memorable moment: Collecting doll heads with Fred and Brad that were scattered about Tooele alongside the roadway. I don't think I can really explain this one but if you're at Miller Motorsports Park stop by the shop, you'll see but I doubt you'll understand.
Robert Montano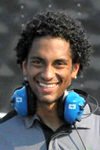 Name: Robert Montano
Hometown: Portland, OR
Crewmember Since: 2009
Responsibilities: Mechanic
When Robert joined the team he quickly learned the tricky balance of fun and a strong work  ethic within the business. He is a "'Jack of all trades and a master of none."  This is Roberts first involvement into motorsports as a team member, and he is the first one to jump and offer his assistance when work needs to be done. Robert is pretty famous around the shop for his fan favorite driving style in a Chump Car race in Portland.  Robert was a member of the traveling team in 2010 with the inaugural Dodge Viper Cup Celebrity Program that was managed by Lux Performance.  
My most memorable moment would have to be in the 2010 Viper Cup season, it was when we were at Miller Motorsports Park in Utah, one of our celebrity drivers for the weekend was Ralph Gilles the CEO of Dodge.
Jason Myers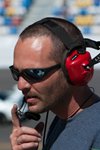 Name: Jason Myers
Hometown: Mid Ohio Sportscar Course
Crewmember Since: 2011
Responsibilities: Team Mascot
Jason was built with spare parts left over from the crippler by Fred Lux.
My most memorable moment? I am not programed for emotion.
Howard Emery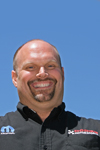 Name: Howard Emery
Hometown: Orting, WA
Crewmember Since: 2004
Responsibilities: Transporter Driver
Howard joined the team as a good way to see some of the finest racing venues in North America.
His favorite memory is the Bubble Party at Mid Ohio. We won't explain further.
Mark Lambrecht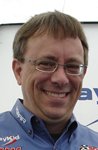 Name: Mark Lambrecht
Hometown: Sandy, OR
Crewmember Since: 2005
Responsibilities: Car Chief / Lead Mechanic
Mark joined the team for three reasons: a learning experience, a desire to work with and on race cars and the satisfaction and enjoyment of helping a race team improve from race to race.
Mark's favorite experience was the entire 2007 season. He was assigned the Car Chief for the #2 car at the four races, and each of those races was an improvement in both qualifying and race finish over the previous race.
Rex Solin
Name: Rex Solin
Hometown: Aloha, OR
Crewmember Since: 2005
Responsibilities: Fabrication
Rex has been fabricating/welding roll cages and other equipment for more than 20 years. He's been around the show car scene as well as raced in SCCA Club Racing.
Rex's favorite memory of the team was being the lead crew member for Cindi's car at the 2007 SPEED World Challenge GT race at Road Atlanta.
Matt Bejnarowicz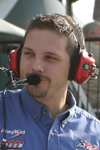 Name: Matt Bejnarowicz
Hometown: Detroit, MI
Crewmember Since: 2005
Responsibilities: Engineer
Matt joined the team because of his love for racing and the challenges that exist in vehicle dynamics.
His favorite memory is running 1/2 at the 2006 SCCA National Championship Runoffs (which of course, was followed by an immediate low)
Jeff Boerio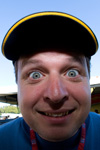 Name: Jeff Boerio
Hometown: Dundee, OR
Crewmember Since: 2005
Responsibilities: Digital Imagery
Because one of his industry friends suggested he should develop his motorsports photography skills, he answered a call from Cindi to come out and take some photos.
No one wants him turning a wrench, and the hardest part of his job starts when the rest of the crew is tucked away in bed at night. His most memorable moment was dangling over the edge of a pickup truck on the back straight of PIR taking some rolling photographs of two Vipers while being held in the truck by only his belt. And he loves the challenge that follows Cindi's statements, "Hey buddy, can you do ...."
Matt Hinkley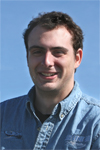 Name: Matt Hinkley
Hometown: Portland, OR
Crewmember Since: 2007
Responsibilities: Lead Shop Mechanic
The reason Matt's on this team is because he finds it rare to do interesting things with good people. Or is that do good things with interesting people?
He doesn't yet have a most memorable moment, but is amazed by the level of expertise and
Chris Cox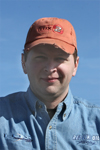 Name: Chris Cox
Hometown: Lakewood, OH
Crewmember Since: 2007
Responsibilities: Mechanic
Chris joined the team because his parole officer considers it community service. Oh, and he loves racing.
His most memorable moment was when he won a go-cart race amongst other crew members. It's all about bragging rights, he says!
Dawna Friedman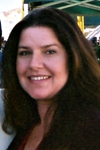 Name: Dawna Friedman
Hometown: Danville, CA
Crewmember Since: 2008
Responsibilities: Team Logistics Coordinator, Driver Liaison, Crew Member
Dawna has a passion for motorsports of all kinds, and this is the reason she's in this business since 1998. The competition and camaraderie of racing is intense and, to be honest, there just isn't anything quite like being an integral part of a winning team.
Dawna says that among her favorite experiences, being a part of the 2000 Barbour Racing team when they swept the American Le Mans Series GT Championship.
Keith Watson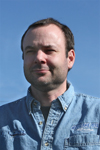 Name: Keith Watson
Hometown: Wilsonville, OR
Crewmember Since: 1997
Responsibilities: Data Systems
Keith loves being involved in racing, especially with a team that has a fun, competitive attitude.
Keith's favorite team moment is every time the team goes to the track. Each time it's a new challenge and memorable. He was also instrumental in helping Cindi win the ALMS Women's Global GT Series Championship in 1999.