Cindi Returns to Rose Cup Race as a Driver and Judge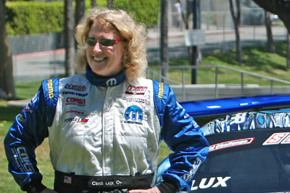 ALOHA, Ore., June 5, 2009 – Aloha's Cindi Lux might be one of the biggest motorsport names to come out of the Northwest but she has certainly not forgotten her roots. The 2008 Sports Car Club of America's (SCCA) Oregon Pro Driver of the Year returns to Portland International Raceway (PIR) for the 49th Annual Rose Cup on June 12-14. The Rose Cup, which Lux's father Dick Hahn won in its inaugural race 1961 as a team owner, is the largest amateur/club event west of the Mississippi River. Lux returns to the prestigious event to support her local racing community representing the Viper brand with the No. 12 Lux Performance Group, LLC Viper Competition Coupe.
In her career, Lux has won twelve road racing championships, has more than 75 victories and over 150 podium finishes but is yet to place her name next to her father's on the Rose Cup trophy. Competing in the SCCA SPEED World Challenge GT the past two seasons has meant that Lux had to watch former rivals add to their reputations in the event which has drawn over 400 competitors across 25 national and over 50 regional classes this year. The recent restructuring of her major marketing partner as well as personal business opportunities have allowed the 1999 American Le Mans Series' Women's Global GT Champion to return to the Rose Cup this June with her locally-prepped Viper Competition Coupe.
Lux earned her first taste of Rose Cup competition in 1987. Dick Hahn retired from driving before charging wheel-to-wheel with his daughter into PIR's daunting "Festival Turns". However, while in the infancy of her career, the '87 race was still a family affair as Lux took on her brother as well as the 1.967-mile, 12-turn course. Lux was not able to challenge her sibling that day but has since shown her mettle not only in the Rose Cup but across North American motorsports. She has twice won her class in the prestigious June Sprints at Road America, only the second woman to ever do so, has two Piloti Rookie of the Race Awards ('07) in SPEED World Challenge GT and holds the SPEED GT record as the highest finishing (fifth) and highest starting (third) female driver in that professional series' history. After winning the inaugural championship of the all-female Women's Global GT Series, Lux earned two Petit Le Mans rides where she took top-five honors in 2000. With the auto industries recent ills scuttling her factory ride for the year, Lux saw the opportunity to return to the event which ignited her entire career; the Rose Cup.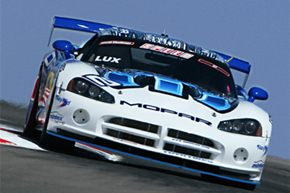 For the past five years she has been employed as a Viper factory driver and co-drove the Viper Competition Coupe in the car's American Le Mans Series premiere ('07). As a proud daughter of the Northwest, Lux has twice been named Oregon's SCCA Pro Driver of the Year ('99, '08), was named the 2003 Oregon SCCA National Driver of the Year as well as recipient of the Northwest Pat Piggot Memorial Award in 1992 for the most outstanding driver.
Lux is currently assisting Viper by providing an exhibition of the strong-selling Viper Comp. Coupe for potential buyers. For the past four years, Lux is lead instructor at Miller Motorsports Park's Performance Driving Center in Tooele, Utah. While the World Challenge branch of Lux Performance Group, LLC has slowed its activities at present, the company Cindi owns with her husband, Fred, has been far from idle. The couple has expanded Lux Performance Group to answer the high demand for customer work. The Aloha-based business chassis upgrades and other improvements to high-end customer cars including work with all SRT and Viper products.
Lux's duties will not be limited to only on-rack activities at the Rose Cup. On Saturday, June 13, she will switch her view from inside looking out to outside looking in. The self-described "auto enthusiast" has been asked to be a  judge the second annual Rose Cup Cruise-In. The Cruise-In, which currently has over 1,000 entries across its 30 classes, will pit cars from every decade since the dawn of the automobile against one another.
Lux Performance Group will also host an SRT and Viper Club Members-only barbeque at the Rose Cup this year to celebrate the Viper brands significance in motorsports for the last two decades.
Quotes
Cindi Lux: "There is nothing better than coming home to race. There is always a silver lining when things don't work according to plan. With Chrysler's difficulties at the moment, it has allowed us to spend a little more time here in the Northwest. I just love running in the Rose Cup race not just because of our family heritage but just how much fun it is. The Rose Festival Association certainly knows how to promote a sports car race here in Portland and makes this event very fan friendly. I can't wait to showcase our Viper to the hometown crowd. One thing I am going to have to remember is how to do a 'rolling start' at the beginning of the race. I have spent the last two seasons doing standing starts that are unique to World Challenge GT."
Detroit's Problem now Hits Close to Home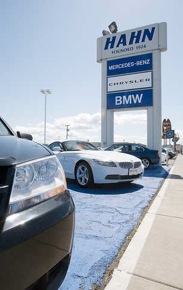 May 16, 2009 - It appears the Chrysler troubles have now become personal for Cindi Lux of Aloha Oregon. On Thursday May 14, 2009, Chrysler Corporation LLC announced that Cindi's family owned Chrysler Dealership since 1924 will be one of the 789 dealers who franchise agreements will be terminated. This dealership, located in Yakima, Washington was one of the oldest Chrysler franchise dealers in the Northwest.
"It is with a deep sense of sadness that we must take steps to end some of our Sales and Service Dealer Agreements," Steven Landry, Chrysler's executive vice president for North American sales said in an announcement. "The decision, though difficult, was based on a data-driven matrix that assessed a number of key metrics."
The Hahn Motor Company still has the strong BMW and Mercedes-Benz franchises. "This is obviously a very, very sad day particularly for my father, who still works 6 days a week at our dealership" said Lux. "There is a lot of heritage being part of the Chrysler family and this will be lost. But we will regroup and hopefully come out of this stronger than ever."

NARRA (formerly the Viper Racing League) Signs Cindi Lux as Advanced Coach for Drivers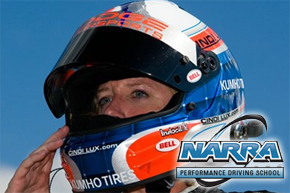 The North American Road Racing Association (NARRA), formerly known as the Viper Racing League,  and Cindi Lux announced a partnership that makes the 12-time road racing champion available as a private coach at NARRA performance driving schools across the country in 2009.  Lux is a veteran at most of North America's greatest road courses, having competed at all levels of road racing for the past 20 years.  She will be part of a three-person team of professional drivers who will be exclusively teaching to the series.
Lux has been teaching professionally for more than 15 years and has has extensive experience working with everything from street cars to purpose-built racers, with an in-depth background in chassis set up and with most data acquisition systems (AIM, MoTeC and ECT).  For the past four years, Lux has been the lead instructor at one of the most prestigious driving centers in North America, Miller Motorsports Park in Salt Lake City, UT.
Lux breaks down her coaching in the following areas:
Possible in-car instruction with appropriate safety gear
Data analysis and in-car video evaluation
Mental race preparation
Race strategy and race craft
Detailed race-weekend debriefs highlighting progress and potential improvement
Services available by the day or weekend rates
Click here for the list of 2009 NARRA-sponsored events.  Interested parties should contact Cindi directly for cost and availability.
Additional information on Cindi's qualifications and her instruction program are available throughout the web site, and in this 2-page PDF brochure.
Cindi Lux Optimistic of Using '08 Momentum to Spur '09
ALOHA, Ore., February 24, 2009 - In 2008, Cindi Lux (Aloha, Ore.) was among the elite in the SCCA SPEED World Challenge GT. She was a Dodge Motorsports factory driver with factory backing from Mopar. She was on the short list for a podium finish at each venue and Lux Performance Group, LLC was a proven performer to its marketing partners. The native of the Northwest started eight of 10 races in the Sports Car Club of America (SCCA) series and scored a season-best start (third) and finish (fifth) at Miller Motorsports Park in Utah. The 12-time road racing champion finished with five Top 10 finishes and, at Detroit, earned the two most prestigious performance awards given to a World Challenge driver: the Racing Electronics Holeshot Award for most positions gained during the first lap of an event and the Sunoco Hard Charger Award for most positions gained in an event. Now, just months later, the faltering economy and the challenges facing Detroit's "Big Three" automakers has left the 1999 American Le Mans Series-sanctioned Women's Global GT Series Champion searching for new opportunities.

Cindi Lux continues to be busy in '09.

By virtue of her impressive performance on the North American stage of the SPEED GT Series, Lux earned the Pro Driver of the Year Award from the Oregon SCCA. Despite the immediate need to park her No. 2 Dodge Viper Competition Coupe, Lux is hoping use the momentum of two seasons in the road car-based series and over a decade of racing to spur a return to the track in '09.

While the effort continues to pursue the proper partners to mark her homecoming to professional sports car racing, Lux will continue to teach her trade to others. Since 2006, the 2003 Oregon SCCA National Driver- of the Year has been an instructor at Miller Motorsports Park's Performance Center, site of her record-book setting performance in 2008. Lux will be increasing her role at the Performance Center and will be teaching exclusively at the Tooele, Utah-area school in 2009.

Lux will also continue in her role assisting Dodge as it develops on-track product and motorsports customers. The activities will see Lux on race courses around the world helping to promote the highly successful Dodge Viper Comp. Coupe. Unlike many of its street-going counterparts which have seen production slowed or stopped, the Comp. Coupe continues to sell
worldwide. Lux will assist in exhibitions of the car for potential buyers.

Nearer to home, the Portland-area Porsche Club of America has called upon Lux to be keynote speaker at its annual Porsche Spring Fling on February 21. The following day, she will assist club members in driving technique at Portland International Raceway. Lux has raced Porsche 911s at two Petit Le Mans endurance classics earning a top-five finish in 2000.

While the World Challenge branch of Lux Performance Group, LLC might have slowed its on-track activities for a short time, the company Cindi owns with her husband, Fred, will not be idle. The couple will further expand Lux Performance Group to answer the high demand for customer work. The Aloha-based business will now offer roll cage installation, suspension upgrades and other improvements to high-end customer cars. It is the first time since opening that Lux Performance Group will have the opportunity to do the specialty work that has been requested of them for so long.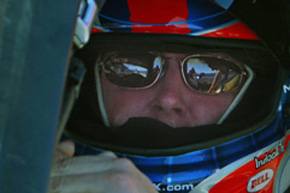 Quotes
Cindi Lux: "Sometimes you don't realize how good you have it until it's taken away. Having the Mopar Viper factory deal was incredible last year and now I appreciate it even more. I still have a great relationship with Chrysler and, if down the road things improve and we're able to secure a deal for a full or partial season, we will be ready to rock and roll. For now, we're stepping back and creating a plan to make Lux Performance Group stronger. In the meantime, I have a lot on my plate between teaching at Miller Motorsports Park, private coaching here in Portland and running a few selected races this year. I am very optimistic things will turn around in the world so we can get back racing soon. I hate not racing full time. I get too bored too easily without having a competitor to race against."